Founded in London by Catherine Orpen Galis in 2007, Orpen Design has since acquired a reputation as one of the best names in graphic design and digital consultancy.
Our team of experienced and inspired creative professionals work on the front line of bid delivery, and across branding and marketing solutions for digital and print formats.
We work across a multitude of sectors, with a specialist focus on the built environment. Our client list includes iconic brands and charities, together with a number of great smaller enterprises.
YOUR EXPERT MULTIDISCIPLINaRY TEAM
Orpen Design has a reputation for client relationship excellence. We're known for our unique approach to communicating complex solutions in friendly attractive visuals. A creative department ready to go when you are, we pride ourselves on delivering exactly the skillset the client needs. We form bespoke teams tailored to the clients' requirements and selected from our pool of experienced and inspired creative professionals spanning print and web design, web development and programming.
DEEP FOUNDATIONS IN THE BUILT ENVIRONMENT
Orpen Design has deep experience in the built environment sector. We understand the unique challenges and pressures in the industry and deliver to quality, budget and deadline, just as the industry does. From construction to demolition, through formworks, civil engineering, facilities management, energy and waste services and more, we've worked with industry leading companies to help them develop their brands, their online presence, marketing collateral and bid presentations.
CROSS-SECTOR AND INTERNATIONAL BREADTH
Our international experience includes working in UK, Ireland, France, Australia and the US. And our sector expertise is just as diverse, including aviation, health, education, utilities, finance, banking, transport and third sector. We are as comfortable helping Etec Construction update their website as we are doing Multi million pound bid documents for the MOD.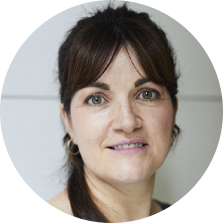 Catherine established Orpen Design Solutions in 2007. Prior to this, Catherine designed in some of the best design studios around the world, starting in Ireland and moving onto Paris, New York and Sydney until she finally arrived in London where she set up her own design consultancy. Catherine is a multi-disciplined graphic designer with twenty years of experience, fourteen of those years have been spent on the front line of bid production.
"Great things in business are never done by one person;
they're done by a team of people."

Steve Jobs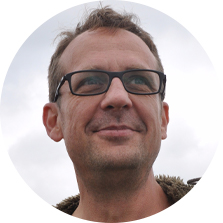 Sasha has built up over 18 years of experience across graphic design, web design and front end development. His wide experience base comes from working with companies from many different sectors including built environment, recruitment, education and the entertainment industry. Sasha has a passion for design and has collaborated with a number of artists including co-creating a published graphic novel. When he hasn't got his head deep into a design or development project, Sasha loves to take time out to cycle and indulge his passion for cinema.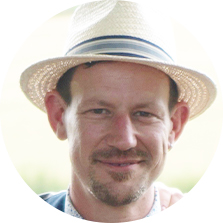 Since achieving a first class degree in communications design, Luke has gained over 14 years of experience as a commercial graphic designer, with close to a decade at senior level. He has worked across an extensive range of public and private projects to date, including work in the retail, education, finance, legal and charitable sectors. When he's not working, Luke loves the odd round of golf and tending his vegetable garden.